Here's the thing about Sundance: While you may think that 10 days of glitzy celebs and filmmakers and artists traipsing around Park City, Utah – screening films and clinking glasses and things – has nothing to do with you, you're wrong. Particularly if you've been known to enjoy a really great film or two.
The Sundance Film Festival occurs at the beginning of each year and is a jumping off point for independent (or indie) films – those made outside of big league production studios. In the past, this meant that these films had teeny tiny budgets and often featured relatively unknown actors. Nowadays, although anticipated films at Sundance still have a unifying thread – wistful tones and themes that often hit close to home – they're full of grade A talent, both behind the camera and in front of it.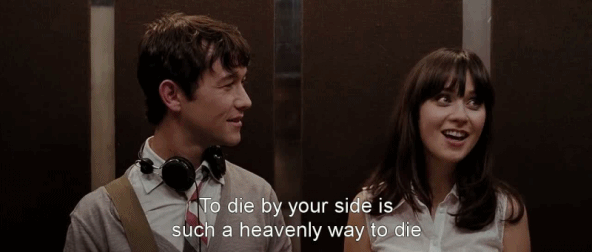 And seriously…lucky us! If not for the exposure from Sundance, who knows what would have been the fate for iconic films like Reservoir Dogs, American Psycho, Four Weddings and a Funeral, and (500) Days of Summer, just to name a select few. Thanks to Sundance, the right producers were able to get eyes on the right films and distribute them to nationwide audiences, helping cement them as classics.
So, even if we're not at Sundance, us movie buffs (or simply fans) should keep an eye on the goings on over at the festival. After all, some of the best films of 2017 are being premiered there as we speak! Let's check the polls to see how you guys are feelin' about films.
---
Out of the thousands polled about which genres of film were their favorite, almost half of you preferred Comedy, followed by Horror, Romance, and Drama, respectively. Only 6% of you were interested in a Sci-Fi film, and 5% preferred a Documentary.
As for how you find out about new films? Most of you shouted out Youtube and IMDB, while others attributed trailers on TV and movie theatre previews for exposure to upcoming films.
Some of your favorite films of 2016 included:
Deadpool
Zootopia
Hidden Figures
La La Land
Rogue One: A Star Wars Story
Suicide Squad
Fantastic Beasts and Where To Find Them
When it comes to Sundance, after you guys read the Rolling Stone article we recommended, these were the actors whose work you're most interested in checking out!
Finally, the Sundance premiers you guys showed the most enthusiasm for were:
At the time of this post, Sundance is on going on it's 5th day. Have you seen any interesting trailers surface, or read any great reviews? Tell us your findings – or your thoughts on indie films in general!